The influences of Italy can be seen in many of the beautiful estates and gardens on Long Island's Gold Coast.  We have had the privilege of doing many restoration projects on these estates and were excited to attend a recent lecture by landscape architect CeCe Haydock at the Institute of Classical Architecture and Art based on Edith Wharton's book, Italian Villas and their Gardens.
While I've always thought of Edith Wharton as a novelist, she was also a student of architecture and design, and The Mount, the home she built and designed in Lenox, Massachusetts reflects her talents in this arena, especially the gardens.  She was very much influenced by her travels and her book on Italian Villas and Gardens is a classic.
CeCe did a wonderful job bringing the book to life with a slide show of eight villas described by Wharton and how they influenced her own homes and her novels.
Here are three of the villas and gardens that CeCe highlighted in her lecture that reflect the "garden magic" that Edith Wharton talks about in her book.
Villa Giulia in Rome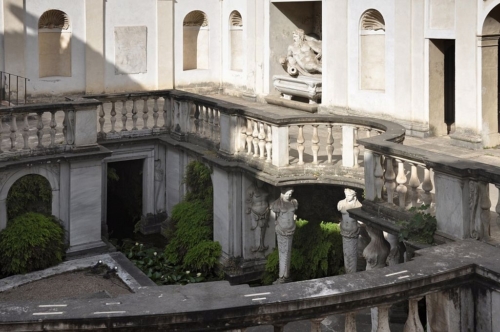 This was built by Pope Julius III in 1551-1553 as his leisure home. The garden includes a beautiful nymphaeum (pictured above) and other garden structures. Today only a small part of the original property remains.
Villa Medici Rome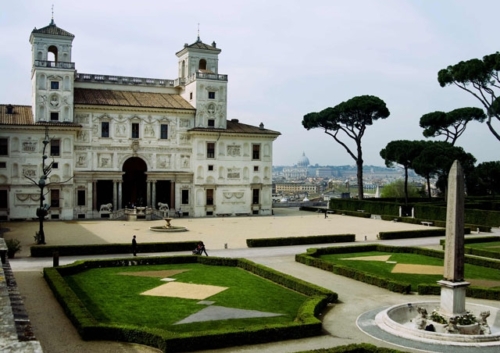 This sixteenth century garden, on the Pincian hill at the top of the Spanish Steps is a beautiful example of the renaissance style, with the palace on the rim of a formal rectangular space.
Casina Pio IV
Located  in Vatican City, this villa was completed in 1561 as a summer residence for Pope Pius IV. Surrounded by the trees and lawns of the Vatican gardens, the Casina is a well-preserved treasury of 16th century frescoes, stucco reliefs, mosaics and fountains. Public tours are available.
These villas and gardens on now on my list when I next visit Italy!