So where do "stone people" go on holiday? Well to a city of stone of course. Hugh and I spent some down time in Oaxaca Mexico, a beautiful ancient city founded in 1529, but the area has been inhabited since prehistoric times.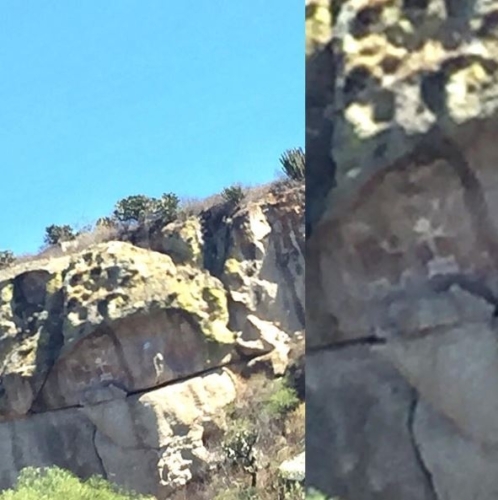 Over 6000 years ago, cave people from the state of Oaxaca inscribed in stone their history and culture.  This photo shows a tree and a serpent.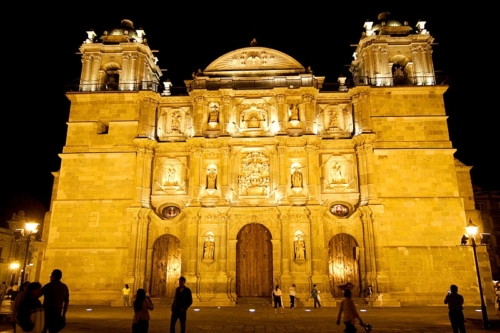 This is the beautiful Cathedral of Oaxaca in the main square. The cathedral went through several construction periods and was consecrated in 1733. It is built of green volcanic stone with a fine baroque façade.
But one of the highlights of our trip, was discovering this active stone restoration job site of a federal building dating back to the 15th century.  We stopped by and introduced ourselves to the architect Tomas Andrade Ramos who kindly gave us a tour with the help of our interrupter, our son Harrison.
The building is now being turned into a school.  We learned a lot about stone restoration practices in Mexico.  As stone installers we know it is important to have an airspace so the stone can breathe and moisture is not trapped. NSAS always makes sure to leave airspace, whether we are installing a stone façade or building a mausoleum. In Mexico, they are also serious about reducing moisture and allowing the stone an airspace to breath. In many buildings we saw including the restoration the architect uses a trench around the perimeter of a room to capture humidity.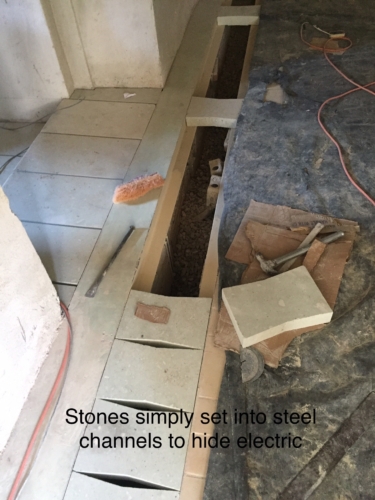 In this project, the trenches also hide other wires & pipes giving the room a clean finished look while still being functional.
Most interesting was also hearing about how their landmark restoration is governed by the National Institute of Archeology & History.  It's similar to our NYC Landmark Preservation Commission OR Preservation League of NYS.
The best thing about travel are these impromptu moments meeting new friends who love to talk about STONE!