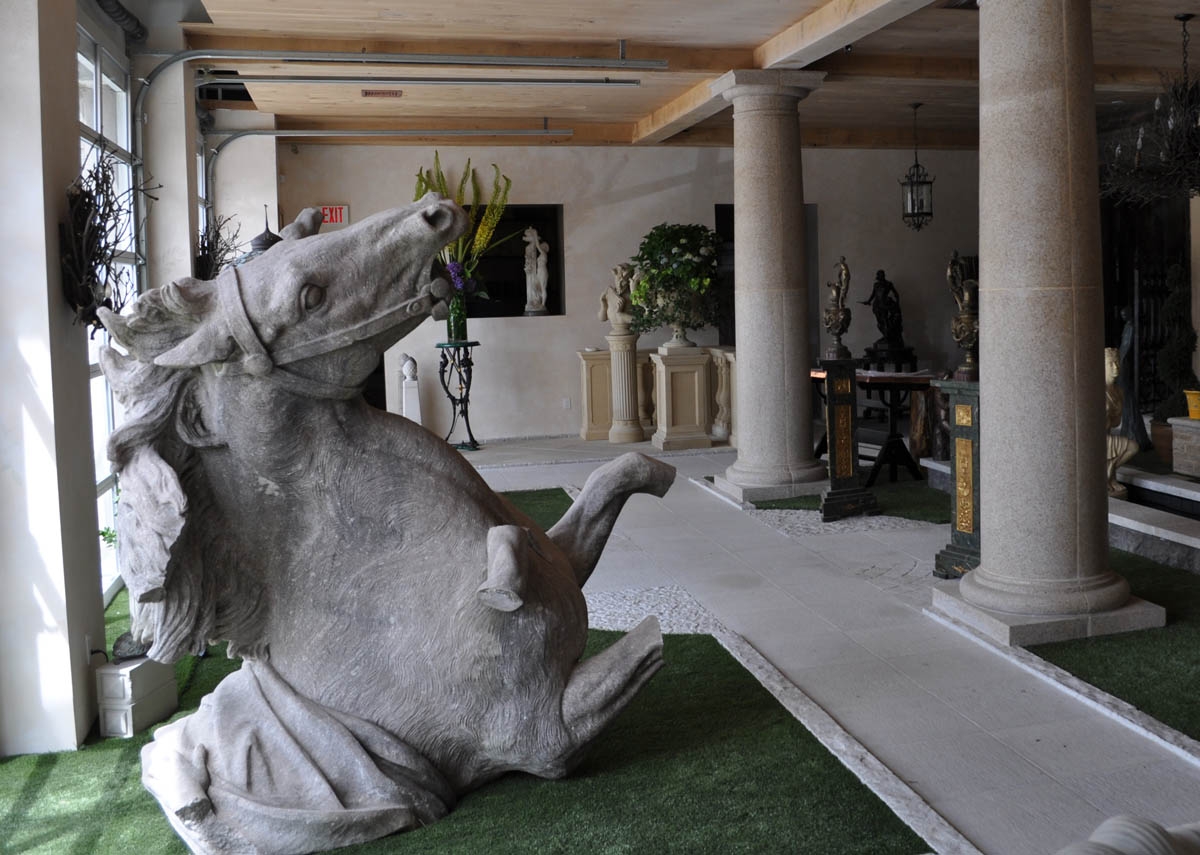 We are about to start restoration on the second of the historical Mackay Horses of Marly, "The Horse Tamer", which resided in front of Roslyn High School for several years where it was beloved by the Roslyn Community. We are excited to bring it back to its glory in the same way we restored the other Mackay horse which now resides in Geary Park in Roslyn. The horses have an interesting history that we are now proudly part of.
How to you move a 25- ton statue? Very carefully. Here's a video of the day we moved the statue from Roslyn High School to our Glen Head Studio.
The History of the Horses
These nearly identical statues, known as the "Horse Tamers", were commissioned by Clarence Mackay between 1910 and 1920 as replicates of the famous Horses of Marly after he saw their grand presence on the Champs-Élysées during a trip to Paris. Today, the original Horses of Marly can be seen at the Louvre.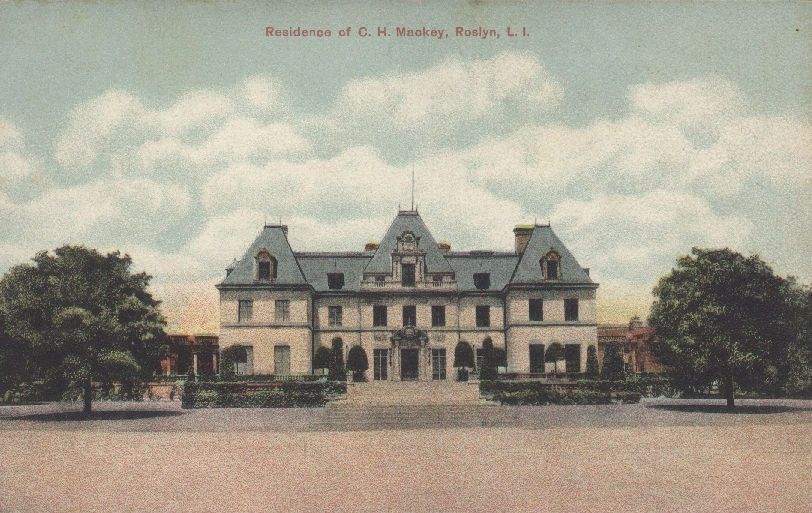 When the horses, made of pink Tennessee marble, were completed, they were placed in the formal garden of Harbor Hill, the Mackay's 648-acre estate overlooking Roslyn. This Stanford White mansion was one of the largest homes on Long Island.
When the Mackay mansion was demolished in 1947 and the property subdivided and developed, the horses were split up. One eventually wound up in front of Roslyn High School in 1959 until it was moved by NSAStone to our Glen Head show room because of its deteriorated condition.  The second horse remained for another 60-odd years on the sub-divided property in the backyard of one of the homes that was developed on the former estate grounds.  We were commissioned by the Roslyn Landmark Society to restore that horse and in 2013 successfully installed it in its new home in Geary Park.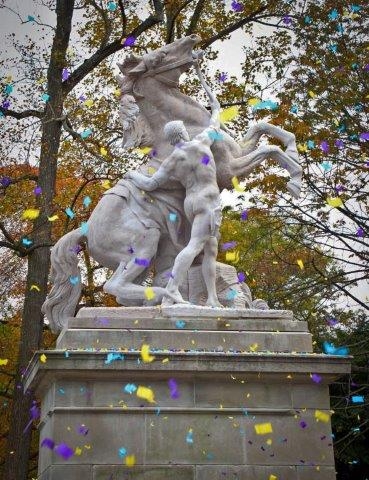 We're proud to be part of the historical preservation of these magnificent statues so that future generations can enjoy them for years to come.